Securely approve, validate and sign documents
Redtrust Digital Signature allows you to sign legally compliant documents using digital certificates hosted on our servers.
Request demo
Digital Signature is integrated in Redtrust Certificate management
Clients can place a Signature Request for the user to digitally sign the documents, also the user can control and manage the status of the signatures. All of this under the industry-leading best practices for securing your data and complying with regulations.
Check Signature Status
View documents that need signing
Control the entire signature process
Want to know more about our Digital Signature?
The key elements of the signing process
With Redtrust Digital Signature you can manage the digital signature process with different actions such as: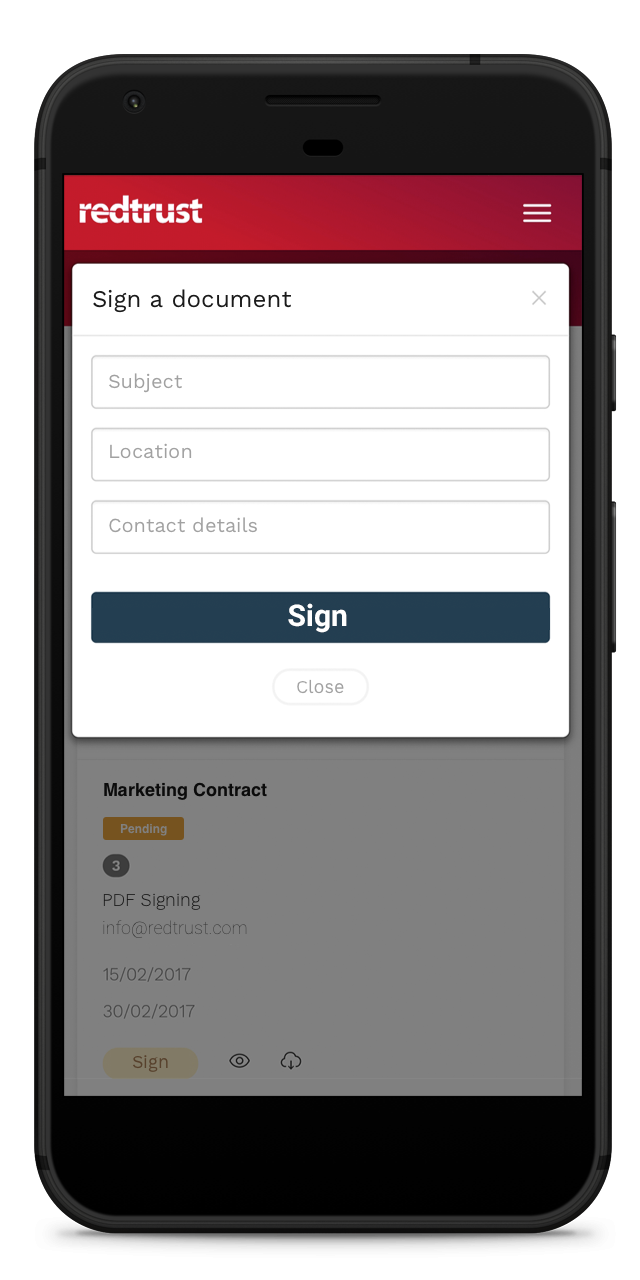 Signature request

The Administrator can create a Signature Request for a user (e.g. requesting a signature for one or more documents).

Notification

Users receive notifications of a signature request by email.

Adequate permissions

In order for a user to electronically sign a document, he or she needs appropriate permissions established in Redtrust's administration console.

Electronic signature

The user will be able to see which documents he or she must sign, with which certificates and what the deadline is, and proceed to sign. Once signed, the document's signature status update will appear.
Redtrust Digital Signature management: Essential for secure, fast document signing