Smooth effortless Integration with your systems
Redtrust uses SOAP APIs to connect and integrate with your corporate systems.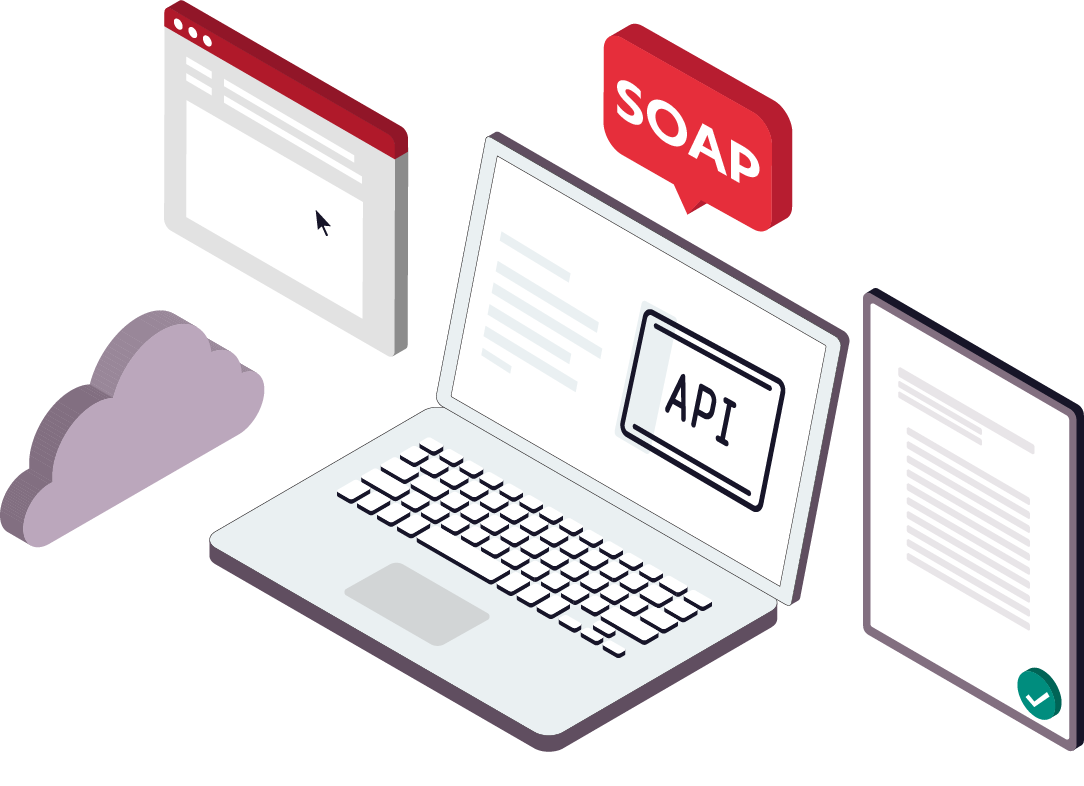 Control all your processes with one API
Through SOAP calls you can integrate your corporate applications: ERP, CRM, etc. thanks to our API. Many companies prefer to control all their processes from a single administration console, to automate their processes and maintain their own identity. With Redtrust you can do this.
The Redtrust API has allowed us to easily integrate the digital signature with our document flow, from the signature request to its archiving within the records manager. The advantage of having a user-friendly API is that it doesn't matter how different our applications are when integrating Redtrust into our systems.
Learn more about the integration possibilities with your company

Sign documents using the DSS standard
Take advantage of the centralization of digital certificates and sign documents with the different XAdES, CAdES and PAdES profiles, complying with the OASIS DSS (Digital Signature Service) standard. The private key of the certificates always remains stored in our encrypted server.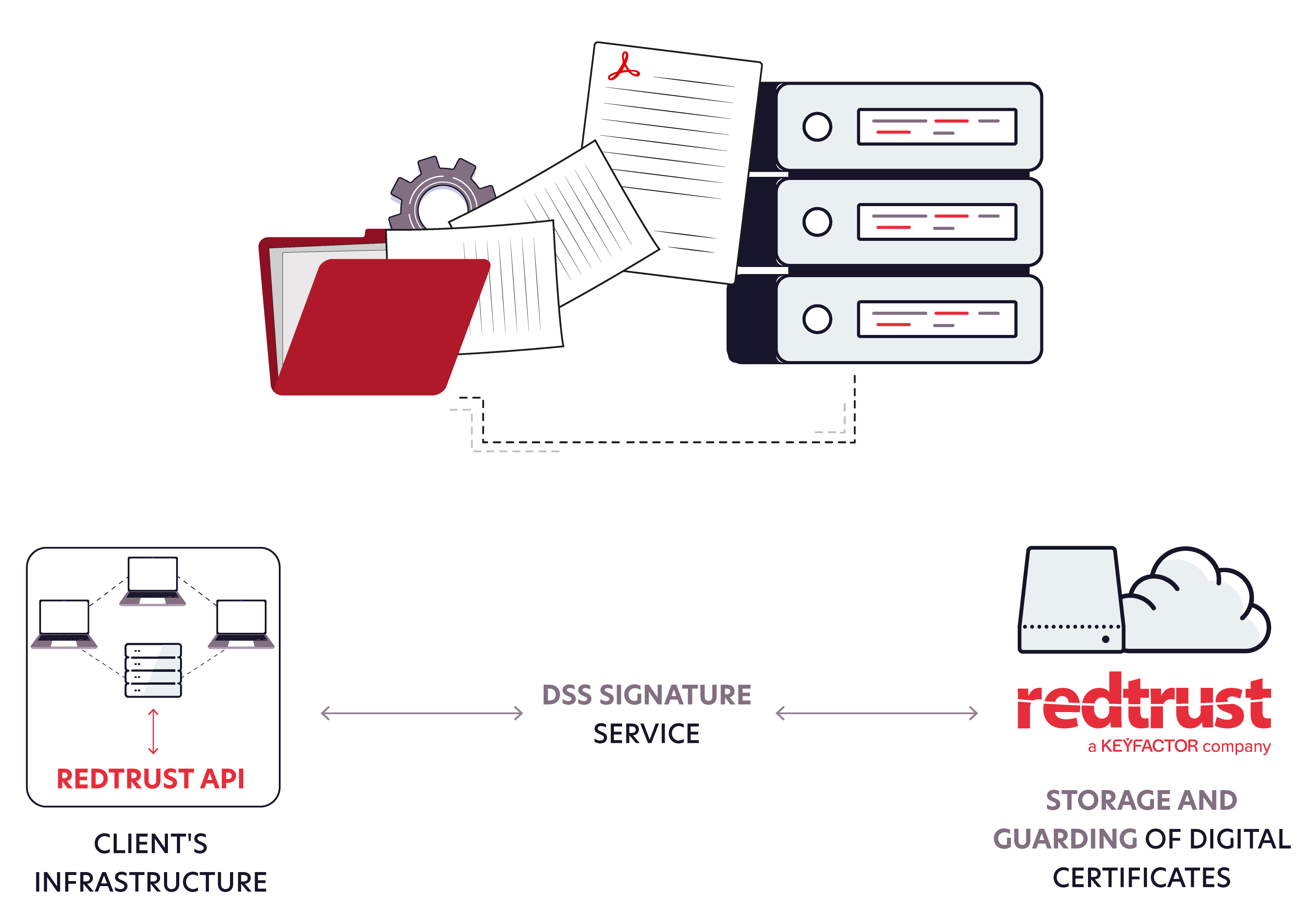 Automate processes through integration of Redtrust
Your servers can use the Redtrust API to automate processes, such as uploading certificates from your own AC or generating them directly on the platform, managing users from the Active Directory, carrying out the massive signature of documents and creating signature requests from your own document manager. Redtrust adapts to your corporate environment through a convenient and secure integration.

Configure and customize the console 
Manage your digital certificates through SOAP calls, create usage policies to allow users to manage their own certificates and digital identity, monitor and record all actions performed with each certificate. All these actions as if you were doing it from your own administration console. In addition, you can create a space for users to use Redtrust adapted to the identity and needs of your enterprise.
Want to know more about our API and how to integrate with Redtrust?