Manage and centralize your digital certificates
Redtrust is the patented market-leading solution used by hundreds of companies in industries such as banking, insurance, infrastructure and healthcare.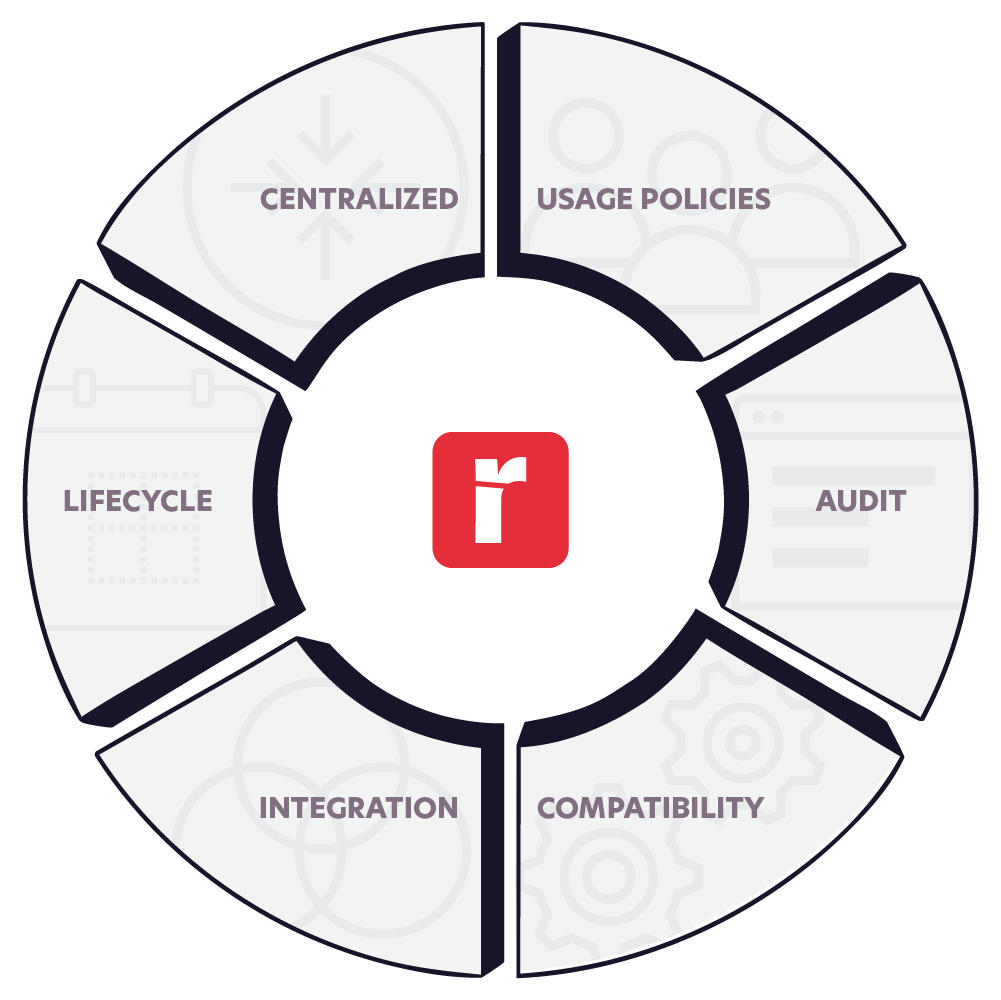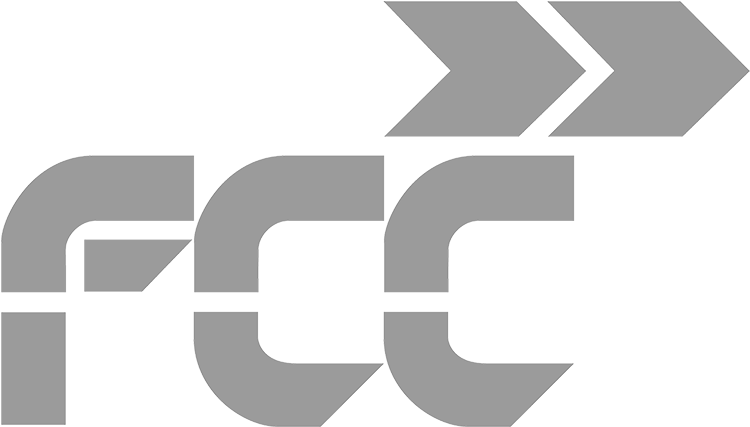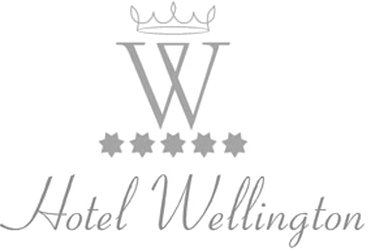 Simplify the management and control of your digital certificates
Redtrust is a self-contained solution that offers secure, controlled and centralized use of Digital Certificates to businesses. By doing so, helping to eliminate lengthy and costly processes along the way.
Assign credentials and create usage policies to define who uses each certificate and how
Prevent certificates from being exported and do not allow them to leave the organizational environment
Revoke the use of a digital certificate to any user with a single click
Monitor all user and certificate actions and obtain detailed audits
Manage and control the use of certificates, both for authentication and digital signature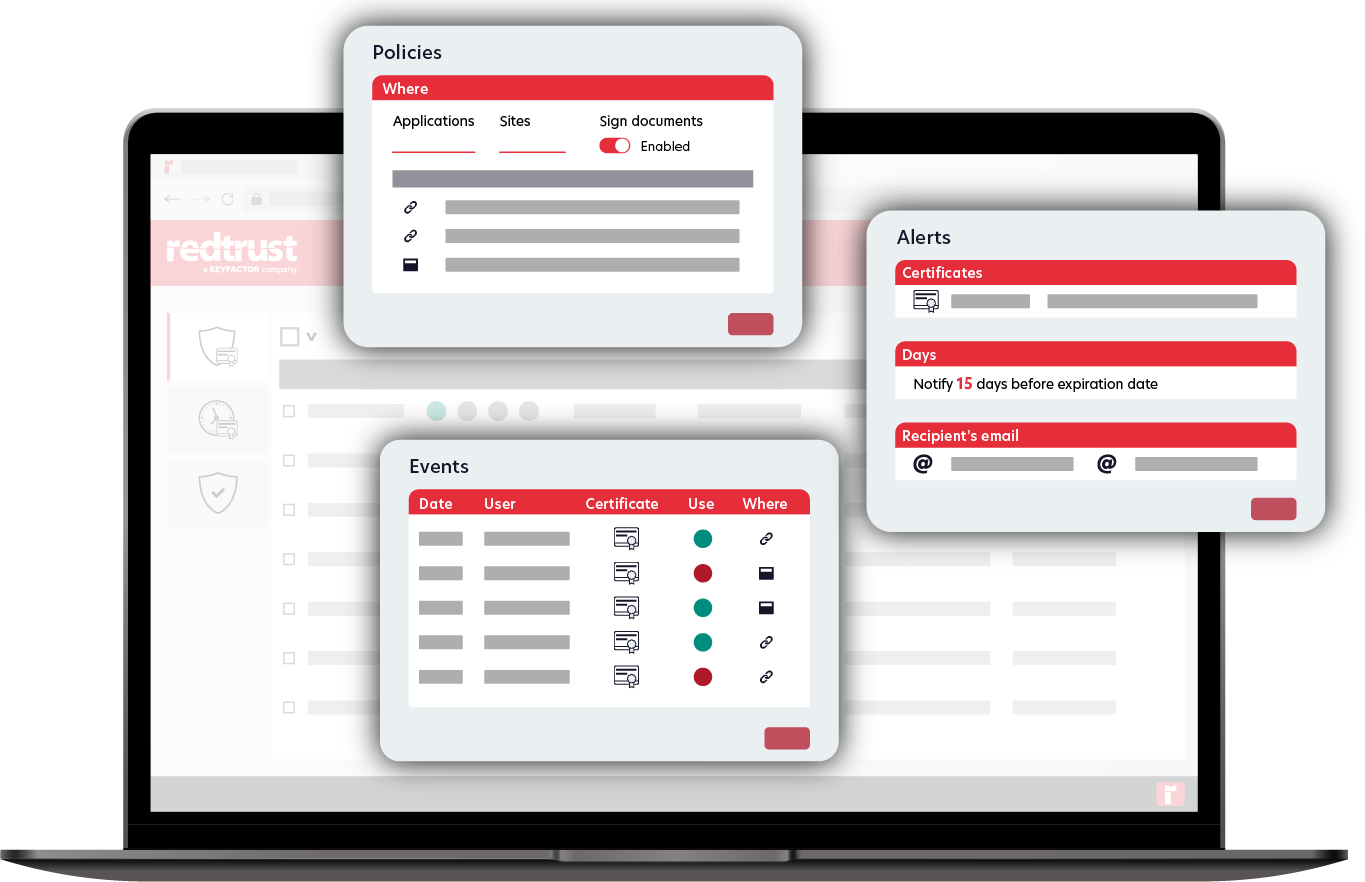 Redtrust

highly values customer satisfaction

Each day companies put their trust in us to help them take control and manage their digital certificates in a transparent, secure and effortless way.
Redtrust, in its cloud version, is a solution that any company (including any individual) should have, it eliminates the complexity of distributing and using digital certificates. Futhermore, it adds comprehensive control over what users can do with them. With Redtrust a certificate is only installed once and in one place and can be accessed by as many users as required.
Don't miss anything about the world of digital certificates and digital signature